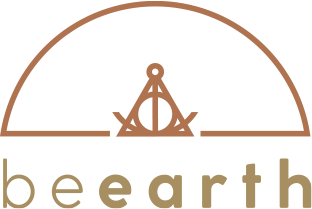 Privacy Policy
Be Earth is absolutely committed to the protection of privacy and to fully implementing and complying with the relevant provisions of the Personal Data (Privacy) Ordinance.
Personal Data Collected
Be Earth collects different information in order to help us improve the services and products we offer; and to provide unique personalized services and products to each registrant.

Be Earth collects information on you when you enter a user agreement with Be Earth and when you register with the Be Earth website.

You are under no obligation to provide your complete personal data. However, the minimum information we require for us to be able to provide you with our products and services are your name, phone number, e-mail address, and HKID number.

Be Earth may also ask for further information from you in order to obtain a better understanding of how Be Earth can provide personalized services to you, in all instances it is entirely your choice whether or not to provide information, in some case for us to provide the service requested, you will be required to give certain information, whether you do or not is your choice. Obviously if you do not, then we may not be able to provide the services requested, in all cases when you are required to give information we will inform you. We will inform you in cases when it is obligatory for you to provide information before you can receive the service requested.
Types of Information we collect:
Your attendance record;
Your purchase history;
Your name, address, residential address, mobile phone number, office number, emergency contact, emergency contact number, email, country, gender, marital status, identity card or passport number, profile photo, designation, company name and address;
Your credit card details, payment details including type of payment;
Your workout action plan and goal;
What year(s) you may have joint Be Earth;
How you heard of Be Earth;
Community discussions, correspondence through our sites and correspondence sent to us;
Other information from your interaction with our sites, services, and content, including computer and connection information, statistics on page views, traffic to and from the sites, ad data, IP address and standard web log information.
We use your Personal Information:
To process your application and registration
To process your contract renewal and upgrade
To conduct market research and analysis
For direct marketing
To ascertain if you are eligible for discounts
For other related purpose.
Direct Marketing
We intend to use your phone number, postal address, facsimile and email in direct marketing activities such as promotion of our fitness, yoga, dining and retail services, enewsletters, contract renewal and upgrades (including but not limited to renewal of Personal Training and Personal Yoga packages and others), market updates and other services or updates.

Should you not want Be Earth to use your personal data for aforesaid purposes or choose not to receive promotion materials from us, please opt out by email to us at marketing@beearth.com.hk.
Cookies
Cookies are small pieces of information which are stored by your browser on your computer. Many websites generate cookies which will be stored on your hard drive so that on subsequent visits to that site it will recognize that you have previously used that site and make it easier for you to use that site.

The Be Earth website uses two types of cookies:
Temporary cookies which remain in the cookie file of your browser until you have finished that particular visit to the Be Earth website, and which allow you ease of use of the Be Earth website and avoid you having to re-enter information and the like.

Persistent cookies help us to compile statistics about the number and type of visits to the Be Earth website.

This notice is written in English language and may be translated into other languages. In the event of any inconsistency between the English version and the translated version of this notice, the English version shall prevail.



私隱政策
Be Earth承諾保護客戶之私隱,並完全履行及遵守《個人資料(私隱)條例》的相關條款。
收集個人資料
為協助改善Be Earth所提供之服務及產品、提供個人化服務、跟進課堂升級及續約事宜,並向每位顧客推廣有關健身、瑜伽、餐飲及零售業務之最新服務及產品推廣, Be Earth會收集不同類型的個人資料。

當您跟Be Earth簽定使用者協議及於Be Earth網頁或其他渠道提交登記時,Be Earth便會收集您的個人資料。

您並無責任向我們提供任何個人資料,但您所提供的資料將有助Be Earth為您提供服務及產品。我們所需的基本資料包括您的姓名、電話號碼及電郵地址。

Be Earth為更深入了解閣下需要以提供個人化服務,Be Earth可能會要求閣下提供更詳盡資料。對於所有相關要求,乃完全由閣下決定是否提供資料;在閣下要求提供服務的某些情況下,您可能需要提供一些資料,是否提供該等資料乃由閣下決定。明顯地,假如您未能提供有關資料,我們可能亦不能提供閣下要求之服務;在所有情況下,如我們需要閣下提供任何資料,我們會事先作出通知。如閣下必須提供有關資料,我們將事先通知您。
資料收集範圍:
您的出席紀錄
您的購物紀錄
您的姓名、地址、住址、手提電話、辦公室電話、緊急聯絡人姓名、緊急聯絡人電話、電郵地址、所住國家、出生日期、性別、個人資料相片、稱號,公司名稱和地址
您的信用咭資料、付款詳情包括付款方法
您的健身計劃及目標
您認識Be Earth的途徑
社群討論、透過網站進行的通訊,以及您與Be Earth之間的通訊內容
您與網站、服務和內容交流而得的其他資料,包括電腦與連線資料、頁面檢視的統計資料、網站的進出流量資料、廣告資料、IP 位置以及標準網頁紀錄資料
個人資料用途
處理申請及辦理登記手續
跟進課堂升級及續約事宜
進行市場研究及分析
直接營銷活動
確認折扣優惠的有效性
其他相關用途。
直接營銷活動
Be Earth擬把您的電話號碼、郵寄地址、傳真及電郵用於直接營銷活動,如有關健身、瑜伽、餐飲及零售業務之最新服務及產品推廣、電子通訊、跟進課堂升級及續約事宜 (包括並不限於私人健身及私人瑜伽合約,及其他相關用途)。

若閣下不想Be Earth使用您的個人資料作上述用途,及不想再接收Be Earth的推廣資料,請電郵至marketing@beearth.com.hk。

Cookies
「Cookies」是儲存在您電腦瀏覽器的資料。在瀏覽完畢後,很多網頁會產生cookies並儲存在您的電腦硬盤,以識別您曾使用該網頁及讓您在使用該網頁時更加方便。

Be Earth網頁會使用兩種cookies:「Temporary cookies」會被保留於cookie檔案內,直至您結束該次瀏覽Be Earth網頁為止,目的是讓您在使用Be Earth網頁時更加方便,及避免您需要重新輸入資料及相關項目。

「Persistent Cookies」則可助我們識別您的身分,並讓我們為您在Be Earth網頁提供個人化的圖像及內容,從而切合您的喜好。


此政策原文以英文撰寫,並可能翻譯成其他語言。如遇英文文本與其他譯本有任何歧異,一概以英文文本為準。