We have gathered a group of diverse, professional and passionate teachers to provide safe and fruitful classes for all levels, from beginners to the most experienced yogis.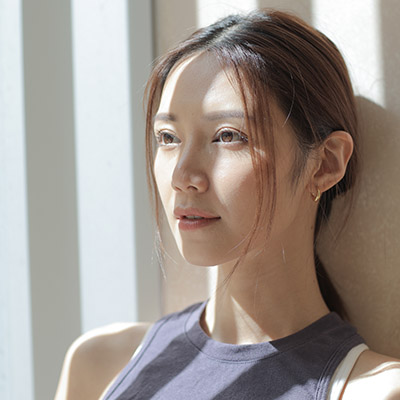 Elva Ni
Elva discovered her passion for yoga in 2013. Yoga changed her way of living by making her feel grounded and helped her believe in herself. Her first yoga teacher training was with Samrat Dasgupta. Ana Forrest was Elva's mentor and guide. When teaching; Elva aimes to inspire her students to be more confident and of open heart. She believes everybody has the power to heal themselves. By using the correct tools gathered through yoga one can find happiness and peace inside and out. She hopes her students feel refreshed, nourished, and balanced when they step off their mats.
Teaches: Forrest, Warm & Relaxing Stretch, and Detox Flow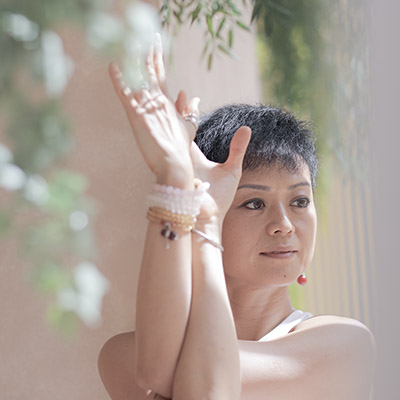 Yan Zhou
Yan, a Yoga Alliance certified E-RYT 500 Yoga teacher, is Forrest Yoga Gaudian in Training and certified Reiki Master. She is a passionate practitioner and teacher who wants to share the wisdom of Forrest Yoga with everyone. Having previously worked in the Financial Services Industry, Yan believes that we can transform stressful lifestyles to be more balanced and energetic by increasing the awareness of our breathing and by establishing a connection between the body and mind. Yan's classes focus on using deep breathing to build up body strength as well as to improve flexibility through intelligent Forrest Yoga sequencing. Using unique hands-on-assist techniques, she guides students of all levels, to practice safely and to experience the healing powers of yoga, but at the same time having lots of FUN!

Yan is also Yoga Alliance registered YACEP & RPYT, Poppy Perinatal as well as Mindful Birth certified Pre/Postnatal yoga teacher.
Teaches: Forrest Yoga, Hatha, Core, Warm and Relaxing Stretch, Detox Flow and Vinyasa. Pre/postnatal students are welcome!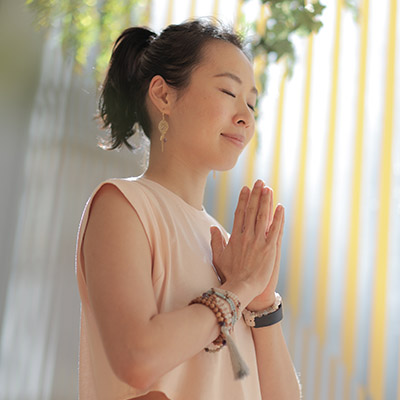 Anna Koo
Anna found yoga while working as a lawyer in 2006. She fell in love with yoga at her yoga teacher training with Ana Forrest in 2010. Anna has since continued her studies in yoga, as well as in Polestar Pilates and Vipassana Meditation. Anna brings with her, a knowledge of anatomy and mindfulness into her teachings, and enjoys practicing various styles that include Hatha, Forrest and Yin Yoga. Her classes are intelligently sequenced, with modifications for every practitioner according to their ability. Anna also focuses on building awareness, strength and healing, both physically and emotionally.
Teaches: Hatha, Forrest, and Yin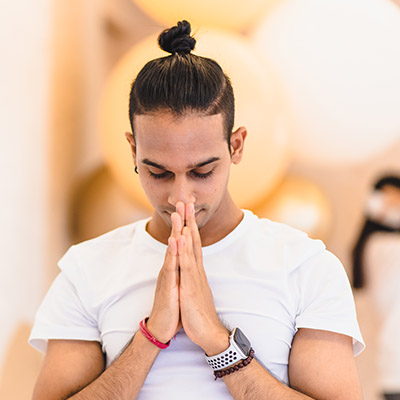 Ranjit Nekhar
Ranjit is a Yoga teacher with 7+ health and wellness experience in yoga and fitness centers across India, China and Hong Kong. He began to practice Yoga, Dance and Cardiovascular Exercise in his teenage and he has blended his passion for teaching and working to lead yoga classes for all levels, from beginner to advanced. His goal of teaching is to maximize benefits while ensuring safety. He has also spent 3 years working in China and speaks fluent Mandarin!
Teaches: Hatha, Vinyasa, Detox Flow, Hot Vinyasa, Hot Hatha, Happy Hips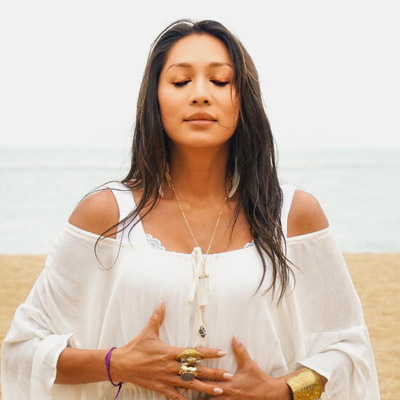 Lily Chan
Lily is a holistic wellness coach with extensive experience on emotional healing and activation of one's highest potential. She is 500 hour yoga teacher, intuitive meditation and movement coach specialising in healing, tantra, manifestation, breathwork, and creative visualization. Her work is all about empowering people who have been through physiological stress, heartbreak, trauma, loss, grief, self-esteems issues, and misdirection to reconnect back to their True Self and inner light. Her Holistic methodology of teaching:

Mind-body-soul alignment is the vital ingredient to gaining control of your life and transforming it from the inside out. If you are disconnected from your mental and emotional bodies, everything else in your life will be thrown into chaos.

So many of us in the modern world have been educated to put a bandaid on the symptoms, but never get to the source of the problem and heal it from its roots. We store away our emotions, that later manifest into illnesses, autoimmune issues, mental and emotional instabilities.

Holistic Energy healing teaches you to be your own Self-healer - Choosing consciously to no longer separate your body from the rest of who you are.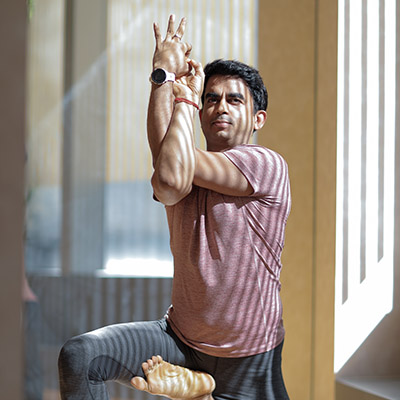 Isha Sachendra
Over the past 20 years, Sachendra has been teaching among others Hatha Yoga, Vinyasa Yoga, Ashtanga Yoga, Raja Yoga, Pregnancy Yoga, Mantra, Kundalini Meditation, Yin, Wellness and Holistic Yoga, and Teacher Training Certification programmes in various countries including India, Thailand, China, Hong Kong, Australia, Taiwan, Singapore and in Europe.

Sachendra's teaching style brings warmth and humour as well as progressive instruction to students with an emphasis on the positive force of Life. Being only human, with his own karmic challenges, Sachendra remains a perpetual student of Yoga. Having discovered his inner healing powers that regenerated him during challenging times, he encourages students to unleash their own inner potential and heal from within.
Start Your Trial
Begin your well-being journey with us! Available only to new Be Earth Students.