200-Hour Yoga Teacher Training
September – October 2022
Reveal the True Teacher Within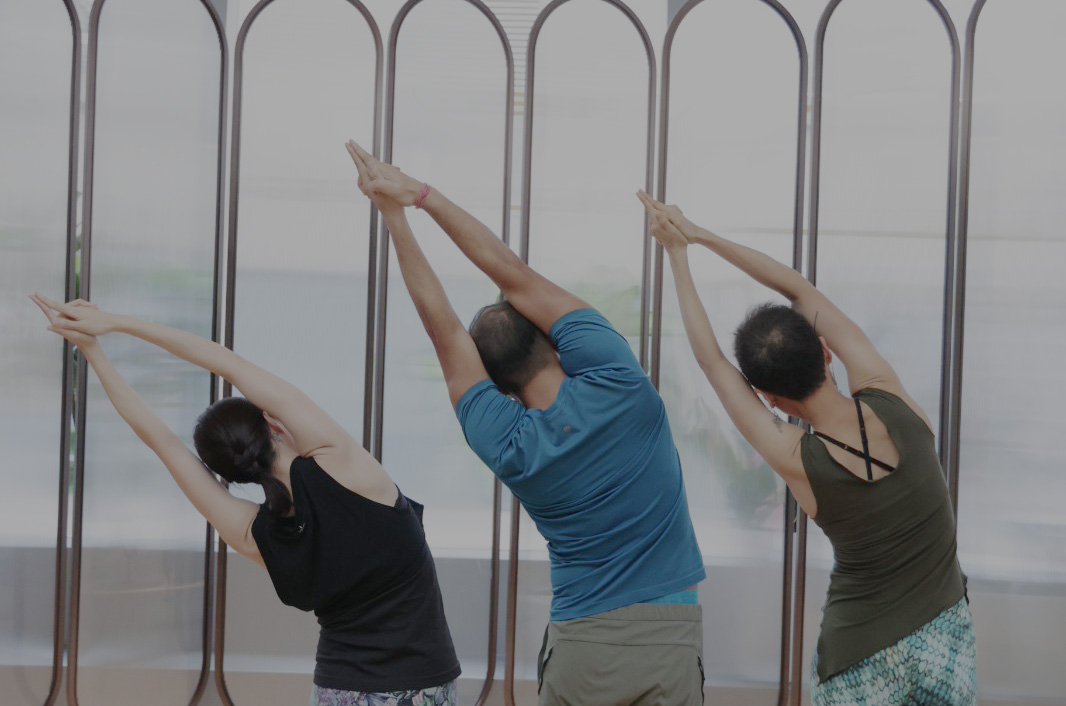 Welcome
This September you are invited to join us for Be Earth Yoga's Registered (RYS) 200 Hour Teacher Training 2022. We've created a stand-out curriculum that will:
further your knowledge
provide you with practical skills
feed your curiosity
develop your understanding of all aspects of practice
ensure that you are confident and ready to work with a wide variety of students
and definitely keep your attention.
There is no other program quite like ours which is designed to be engaging and educational. Taking you on a journey of self-discovery and deep learning, the course curriculum covers everything you need to equip you to begin your journey as a teacher. Yoga Methodology, Yogic Psychology, Anatomy and Physiology, and The Art of Teaching are presented in a way that honours the ancient wisdom of the practice with an emphasis on how to communicate the traditional teachings in a way that's applicable to life in today's world.
Now limited to just 20 students each intake, the intimate learning environment attracts an exceptional group of students every year. Trainees successfully completing the requirements of this course may then register with Yoga Alliance and Yoga at their 200-hour levels.

This Training takes time, effort, and commitment. If you have a love of the practice, and a passion to become the best teacher you can be, we cannot wait to support you through this life-changing process.
Start Strong. Begin with Us.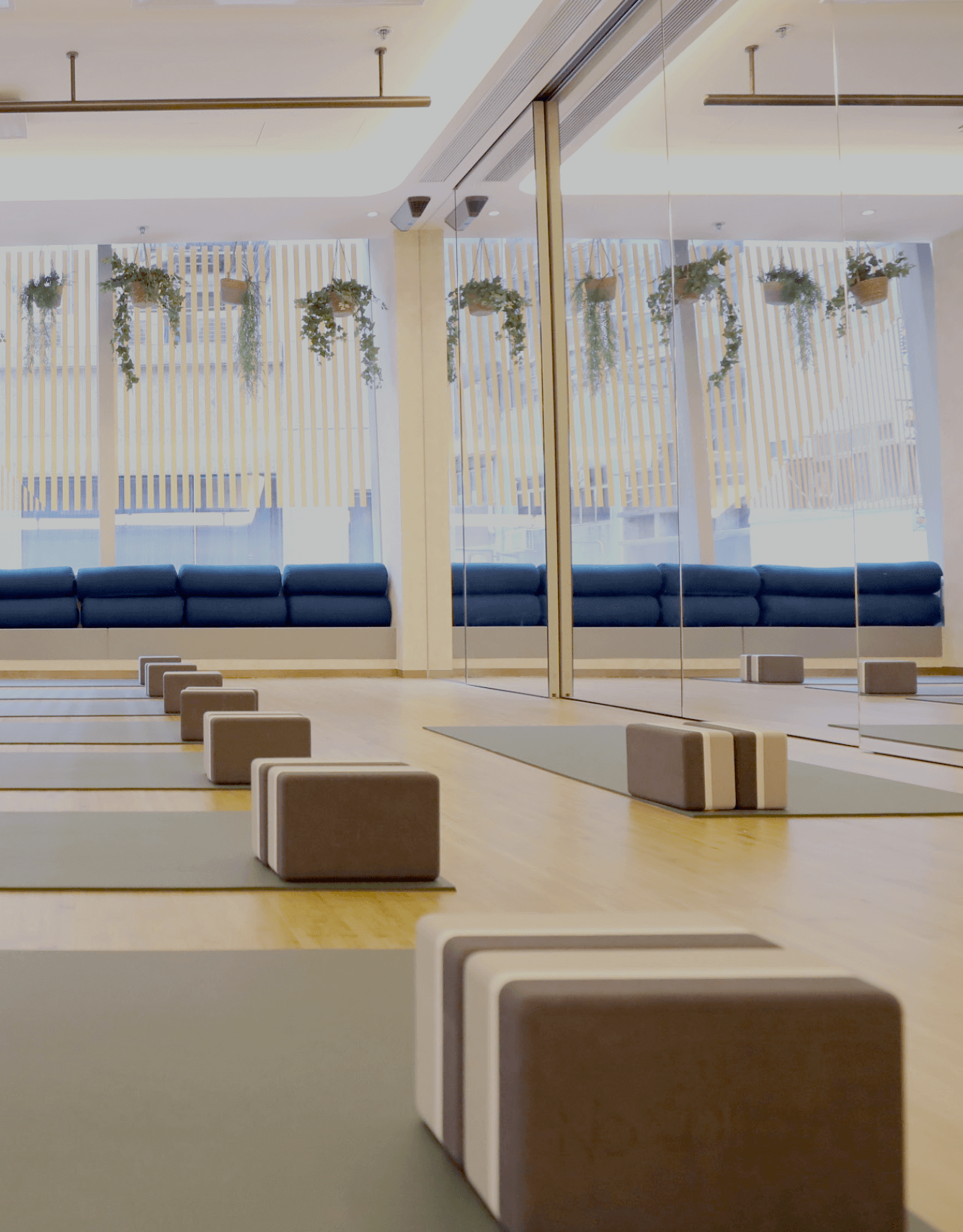 Course Overview
Training Focus
The intention for this teacher training is defining your voice. We teach Yoga in a way that empowers and encourages students to engage with their own practices and experiences for guidance in teaching, and in life. Our trainer strives to give each person the tools by which to uncover their own wisdom through a uniquely personal form of Yoga, by making material relatable, relevant and challenging. A large part of this involves examining what it actually means to be a teacher. We do not teach scripts or rules. We offer the necessary structure and guidance from which you can build a solid, unique teaching practice of your own. The basis of our inquiry, or the point of reference, is always your body, physical experience, and sense of spirit. Due to the emphasis on personal experience, we like to challenge students towards new and exciting perspectives in Yoga. This work will not always be easy, but it will be rewarding. We are deeply committed to providing a forum that is fun, safe and supportive for ALL involved.
Curriculum
Asana - an advanced, in-depth study of postures, and an exploration of how the postures link together in families and across a practice
Alignment - key components of aligning each pose properly
Anatomy - its application to the practice of yoga and how it can help to prevent injury
Utilizing Props - to improve the experience of a posture or to modify it
Pranayama - breath work techniques
Observation - develop the skill to see and teach to diverse bodies
Skilful Sequencing - design dynamic and effective sequencing for all levels
Hands-on Assisting - that has been consented to, is respectful and is safe
Practice Teaching - build confidence through practice teaching
Theming - create themes and weave them throughout your classes
Teaching Style - cultivate and develop your unique teaching voice
Yoga History and Philosophy - an exploration of the Yoga Sutras and the 8 Limbs of Yoga
Sanskrit - learn the pronunciation of posture names and the fun mythical stories that inspired the names
The Business of Yoga - financial planning, risk management, marketing skills, developing an online presence and learn resources to grow your offerings
And so much more!
Our Co-Lead Trainer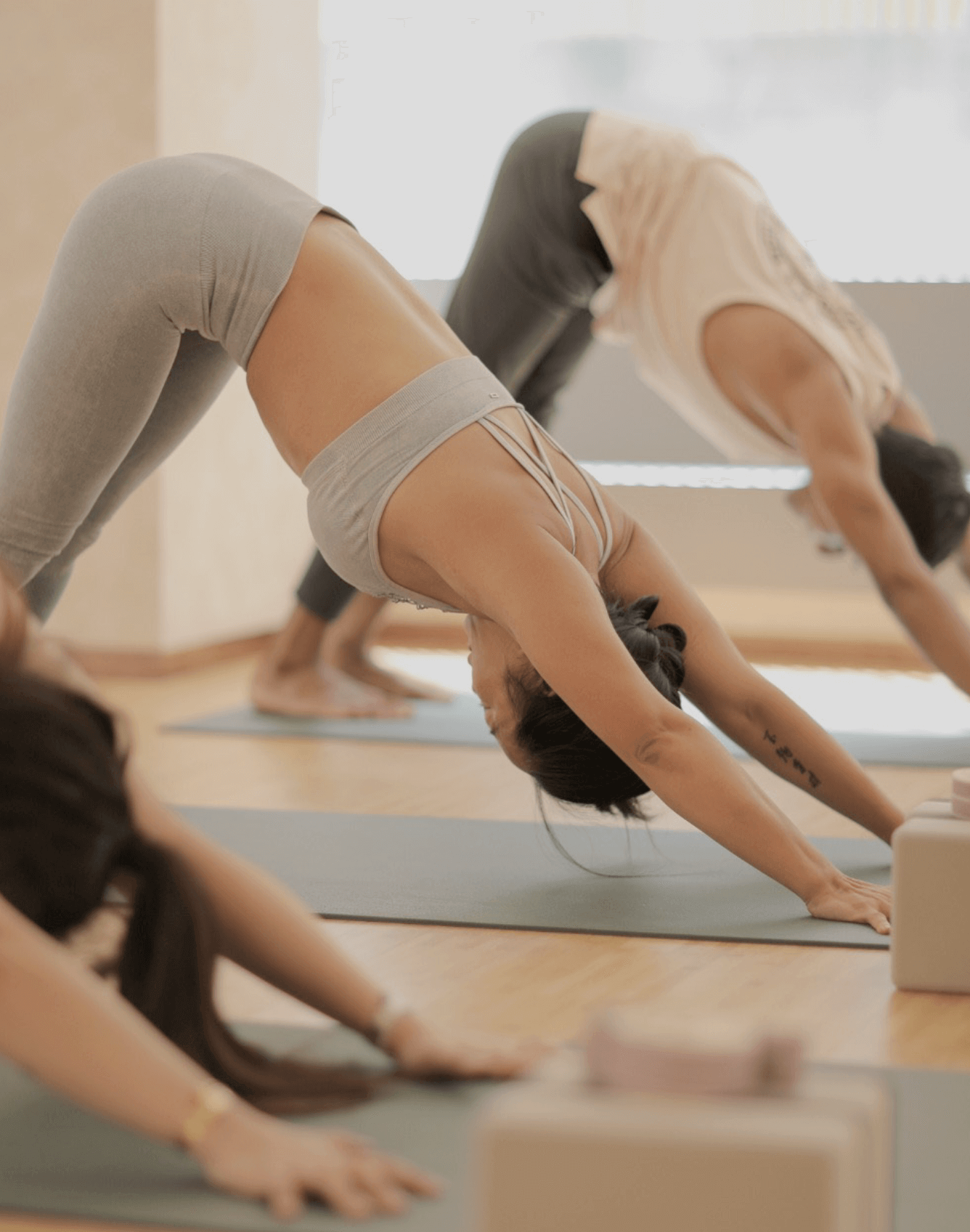 Yan Zhou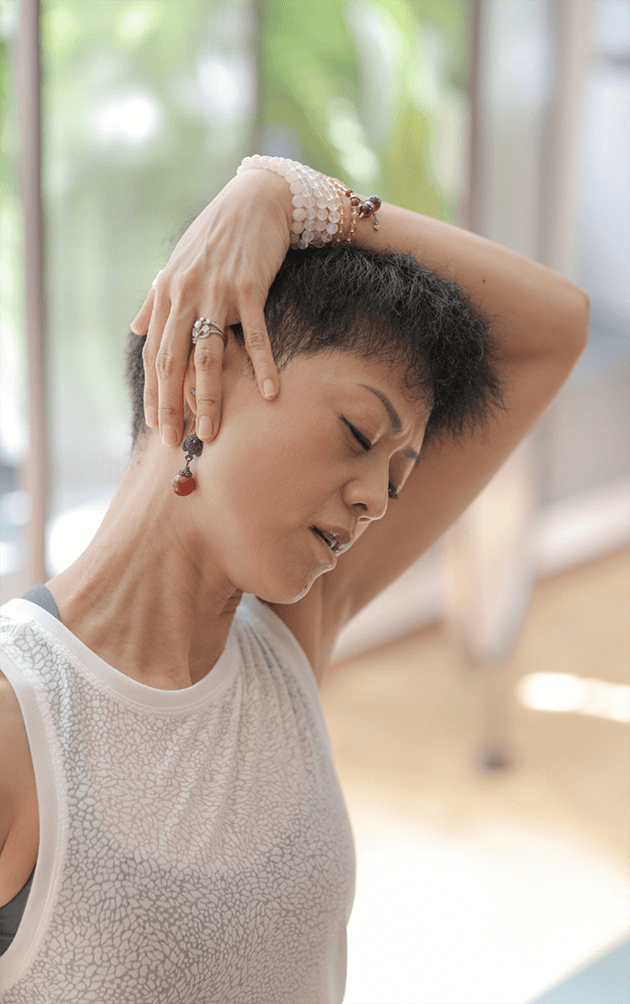 Yan, a Yoga Alliance certified E-RYT 500, YACEP & RPYT Yoga teacher, is also a Forrest Yoga Gaudian in Training, certified Reiki Master, Poppy Perinatal as well as Mindful Birth certified Pre/Postnatal yoga teacher. Yan believes in the simplicity of Yoga practice, shifting her students' attention away from force and towards the joy of the body and the present moment. She is a passionate practitioner and teacher who wants to share the wisdom of Yoga with everyone. Having previously worked in the Financial Services Industry, Yan believes that we can transform stressful lifestyles to be more balanced and energetic by increasing the awareness of our breathing and by establishing a connection between the body and mind.

In class, Yan provides a safe and encouraging environment in which to develop the mind, body and spirit through unique, balanced practices of asana, pranayama, and meditation. She focuses on using deep breathing to build up body strength as well as to improve flexibility through intelligent sequencing. Using unique hands-on-assist techniques, she guides students of all levels, to practice safely and to experience the healing powers of yoga, but at the same time having lots of FUN! Those who have had the pleasure of studying and practicing with Yan know her as a gentle, inspirational person who truly lives what she teaches.
Eva Chan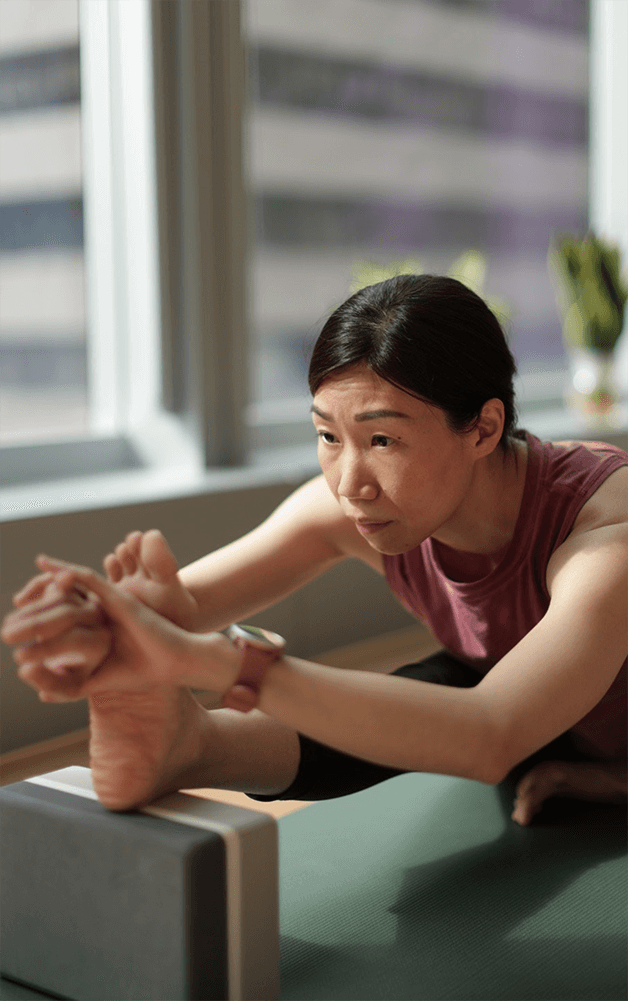 Eva is a Yoga Alliance certified ERYT-500, YACEP and RPYT Yoga teacher, who has facilitated numerous workshops and trainings. Her intention as part of this training is to pass on the sacred teachings of Yoga in relevant, inspiring and accessible ways.

Eva started her yoga journey in 2006. Yoga is a way for her to escape the stressful working environment. She was amazed at how focusing the rhythm of the breath can quiet her monkey mind and that she found inner peace and mindfulness through Ashtanga Vinyasa practice. Eva always offers her love and gratitude to all the teachers she has met. Eva teaches because she believes in the power of yoga and is passionate about sharing it with others. Eva has now been teaching yoga for a decade and continues her mission to make yoga accessible to everyone so all people can enjoy the healing benefits. Eva sees yoga as a way of living – a practice of moving with awareness and breathing with mindfulness on the yoga mat, whilst also acting with thoughtfulness and speaking with kindness when she moves off the mat. She believes that uniting mind and body is the key to personal growth and change, and has experienced this through her own journey. Eva invites her students to explore their unique mind-body connection in each of her classes to be as you are and move as you feel. Enjoy a natural progression of movements that are strong, yet allowing you to explore your own limits. Her classes work towards unwinding the body with the intention to create more space within the body and mind. Eva's intuitive flow style of teaching reflects her enthusiasm for yoga, her deep dedication to the practice and her connection to her students.
Kanwar Pal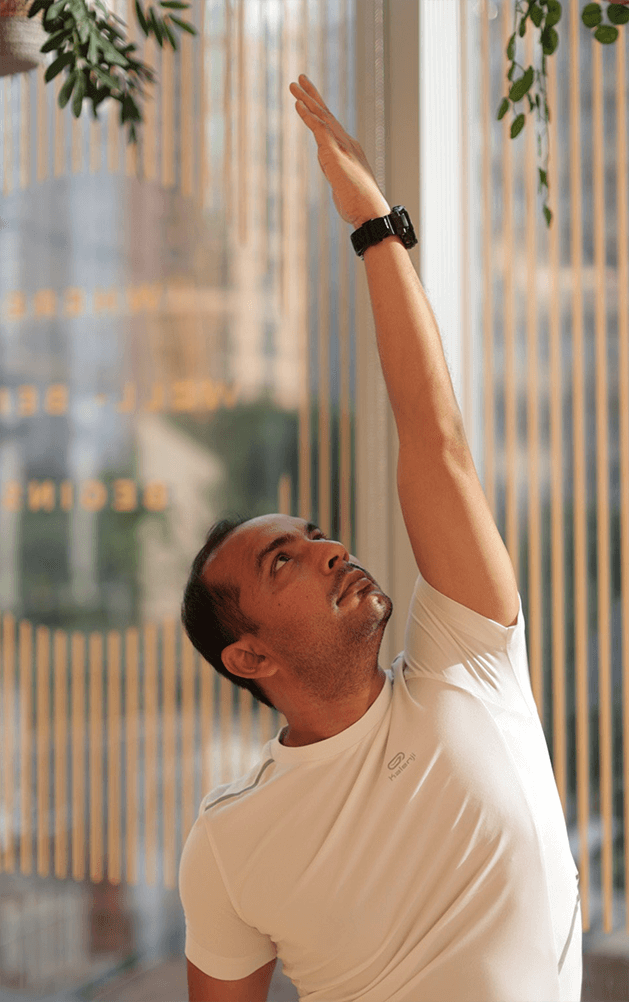 KP is a competent yoga teacher who has been teaching for over 15 years along with vast experience across India, China and Hong Kong. This experience has gifted to him a gentle grace that is admirable and a pleasure to be around. KP has won various yoga competitions in India at his young age and continued to further his studies in Yoga since with a Master degree in Yoga and Meditation. He has taught trainings and led numerous workshops and classes in various aspects of Yoga, meditation and philosophy. In his teaching he weaves together the tangible, physical power of asana with the wisdom of Yoga philosophy. KP builds strong, creative, mindful and intelligently sequenced flow classes which emphasize increasingly subtle aspects of mindfulness and alignment towards deeper layers of the physical body. He loves to engage students in open, honest and challenging discussion in order to get at the deeper layers of ourselves. He is known to be sensible and practical, with sound knowledge in the science of yoga. In KP's teaching, he wishes to utilize his skills and abilities in the field of Yoga that offers students individual growth while being resourceful, innovative and flexible.
Schedule
Dates
September 9th-12th, 2022
September 17th-18th, 2022
September 24th-25th, 2022
October 1st-4th, 2022
October 8th-9th, 2022
October 15th-16th, 2022
October 22nd-23rd, 2022
October 29th-31st, 2022

Times
Classes meet from 7:30 a.m. to 6:30 p.m.
Tuition Investment
Deposit - HK$5,000
Due upon acceptance, reserves your space. Regretfully non-refundable.
Early Bird Special – HK$32,900
Due in Full July 31st, 2022. Amount includes HK$5,000 deposit.
Tuition - HK$36,000
Due in Full August 26th, 2022. Amount includes HK$5,000 deposit.
Tuition Includes:
Be Earth Yoga Teacher Training Manual – You will receive a comprehensive manual that, along with your notes and handouts, will serve as an extensive reference library for years to come.
All courses, lectures and classes associated with the training
Teacher Training certificate upon completion
---
Admittance
We recommend that students have been practicing yoga for at least 2 years or a teacher's recommendation. It is expected that students have some fundamental knowledge of basic postures. Students need to be willing to learn/examine new information and concepts.
Should be able to demonstrate a general level of health and fitness.
Willingness to participate in a group process
Ability to give and receive feedback skilfully
If you do not fulfil these conditions, your case will be individually assessed.
The Program Director will review the application to determine the preparedness of the applicant to participate in the program. Final selection will be subject to interview with the Program Director.
Start Your Trial
Begin your well-being journey with us! Available only to new Be Earth Students.
Check schedule