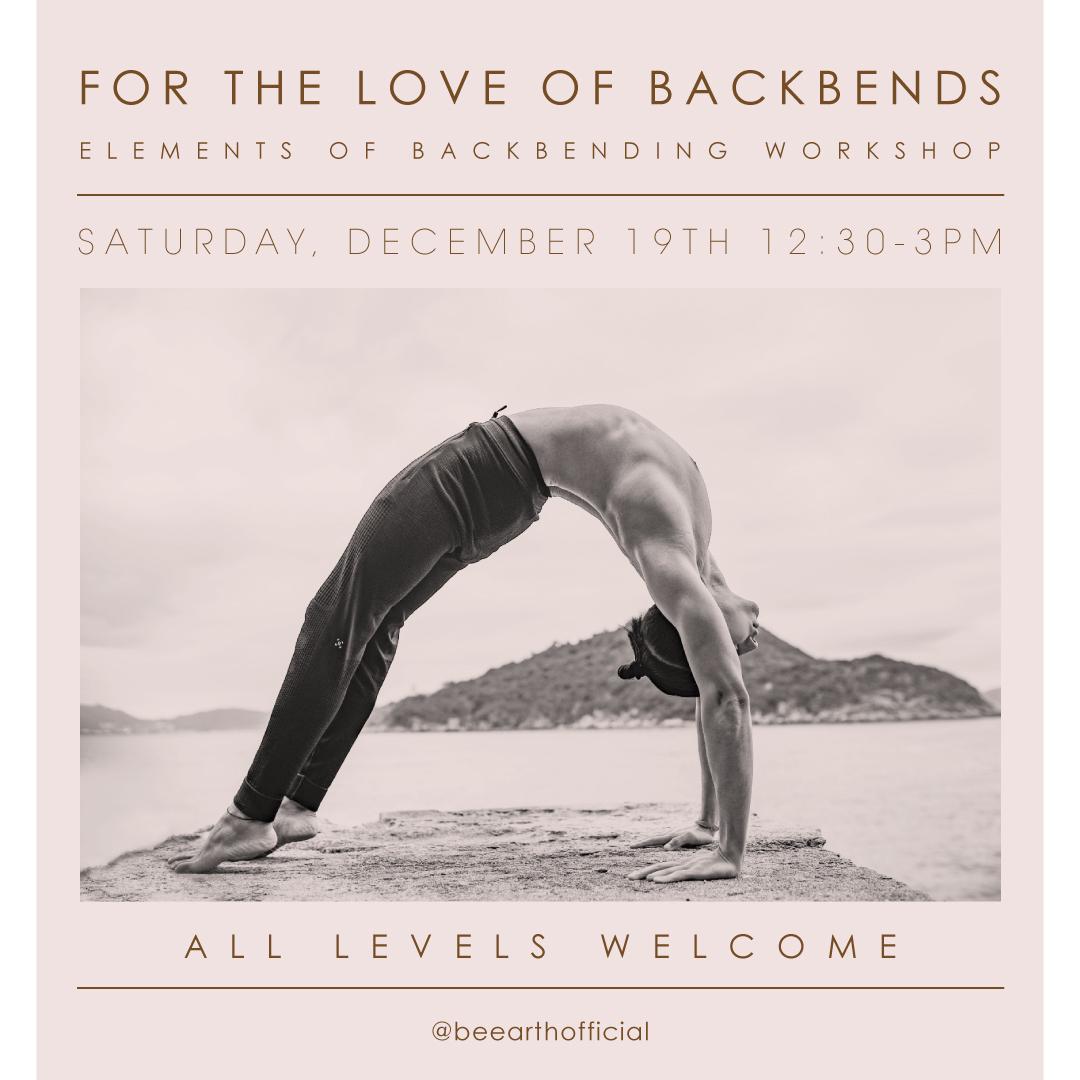 For the love of backends
Saturday, December 19 12:30-3:00pm
For the love of backends will be instructional and experiential, and each student will receive personal instruction from our teacher Ranjit.
This is a 2.5hr workshop focusing on backbends, a.k.a. "heart-openers".
Topics include:
Benefits of backbending
Understanding the anatomy of backbends
How body type affects us
The essential components to backbending safely
How to warm up for backbends
10 common poses with beginner to advanced variations
How to use props like yoga block and straps to facilitate and deepen your practice
Tickets are $750 and available via DM, in the studio or over the phone. Spaces are limited!
Start Your Trial
Begin your well-being journey with us! Available only to new Be Earth Students.